Tody, AMARANTHE break through the grey November clouds, ready to cure your seasonal blues with their new uplifting track 'Outer Dimensions'!
Once again, high energy vibes paired with a catchy chorus and garnished with some heavy riffs and impressive growls, this song is determined to live up to its name and take the listener to higher spaces.
Olof Mörck states,
Dimensions and galaxies collide in our latest single 'Outer Dimensions', which takes you on a journey from the introspective and obscure, all the way to a sparkling cosmos of an epic chorus! We feel that it showcases 'The Catalyst's diversity, all in one track, while remaining very recognisably AMARANTHE. The song is masterfully counterpointed by a tour de force of a video, directed by long time collaborator Patric Ullaeus - so let us bring you the furthest reaches of your imagination with 'Outer Dimensions' soon!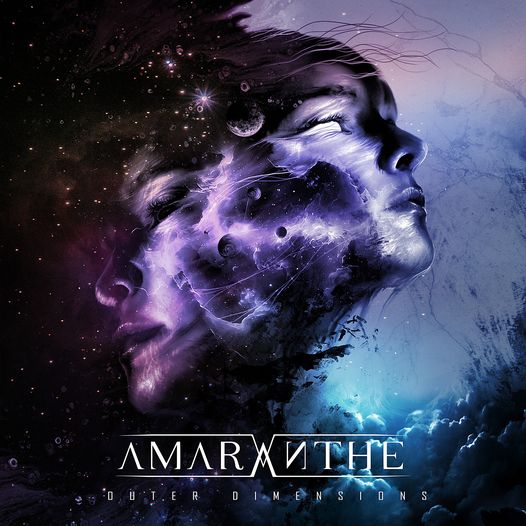 'Outer Dimensions' is the third single from AMARANTHE's forthcoming album The Catalyst, that will see the light of the day on February 23rd, 2024, via Nuclear Blast Records. The album will be available digitally and in different physical formats including CD, Vinyl, a 2CD Special Edition and a band exclusive Vinyl that will come with a signed poster.
Presave or preorder your format of choice here: https://amaranthe.bfan.link/the-catalyst
'Outer Dimensions' comes with a fantastic new video that the band released today. Watch it here: https://youtu.be/y3abhagVcgY

The Catalyst is the most conceptually coherent piece of work in AMARANTHE's storied history. Dedicated to notions of transformation and revelation, it delves deeper than any previous album, as Olof Mörck explains
Olof Mörck states,

We've done these things before, but we've never been as theatrical as we have this time. In fact, we all questioned whether we went too far this time, but I also figured that this band was always this way. Literally the first seconds of our first video was a big explosion! But yes, The Catalyst is more theatrical than ever. We've never really been symphonic or orchestral before, but this time we just thought why not? Because we can! The key to this album is that we let go of the boundaries and decided to do something even more adventurous."